ABOUT THE BIBLE CHALLENGE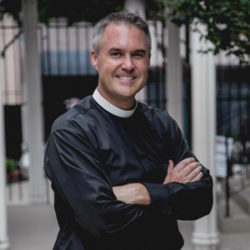 TheBibleChallenge.org is a ministry of Bible Study Media, Inc.—a registered 501(c)3 nonprofit corporation in the State of Florida founded by The Rev. Charlie Holt. Fr. Holt was the rector of St. Peter's Episcopal Church in Lake Mary, FL for 16 years, and is now the Associate Rector of Teaching and Formation at St. John the Divine in Houston, TX.
The mission of Bible Study Media, Inc. is to foster a Biblically-literate church in North America through the production of engaging, faithful and accessible Christian teaching resources for the Church and individuals.
ENGAGING
Resources that captivate the imagination and encourage transformational life change.
FAITHFUL
Teachings must remain within the mainstream of creedal Christianity with a high view of the authority and relevance of the Bible as God's word.
ACCESSIBLE
Bible Study Media will use all of the best media technologies, tools and practices in order to create resources that can be readily incorporated into the daily life of the individual Christian and corporate community of the Church.
Other projects of Bible Study Media, Inc. include: