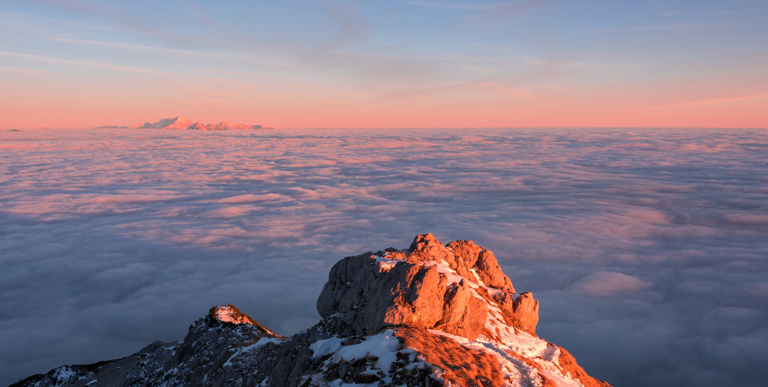 Day 37
Exodus 23:14-25:40; Matthew 24:29-51; Psalm 30:1-12; Proverbs 7:24‐27
The Dwelling Place of God
Exodus 24:9-10 – "Then Moses and Aaron, Nadab, and Abihu, and seventy of the elders of Israel went up, and they saw the God of Israel. There was under his feet as it were a pavement of sapphire stone, like the very heaven for clearness."
The Mountain of Sinai for a brief moment in history became the throne room of God. Moses and the leaders of Israel met the King of the Heavens and the Earth and worshiped "under his feet." The descriptions of the event are glorious. But, it must have been even more glorious to have been there.
The Covenant that Moses received on the Mountain has been the foundation of an enduring relationship between God and His people. The stone tablets would enshrine the Ten Commandments. Particular instructions were given for an appropriate container to carry them: the Ark of the Covenant. The Ark would travel with Israel and be housed within the tent of meeting.
It served as the footstool of the throne of God, and Moses would continue to meet with God for instruction. With the new covenant, the laws of God are written on the human heart of the believer in Jesus. Jeremiah 31:33 says "But this is the covenant that I will make with the house of Israel after those days, declares the LORD: I will put my law within them, and I will write it on their hearts. And I will be their God, and they shall be my people." God will dwell in the hearts of His people and internally motivate us to keep His laws.
In this way, we become a living Ark of the Covenant and the dwelling place for the Holy Spirit of God on Earth. The Apostle Paul describes a "holy temple of the Lord" in which we are being built as a dwelling place for the Spirit of God (Ephesians 2:21, 22). And the Apostle Peter says, "You yourselves like living stones are being built up as a spiritual house, to be a holy priesthood, to offer spiritual sacrifices acceptable to God through Jesus Christ" (1 Peter 2:5).
The Rev. Charlie Holt
The Church of St. John the Divine
Houston, TX